Wednesday, January 21st, 2009
We have just uploaded a new video of the spreadsheet running on our Android Dev Phone 1.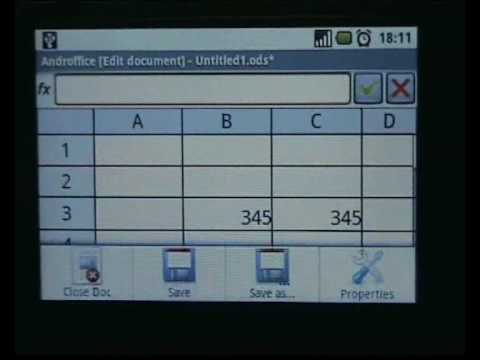 We have made some important changes to cell size, to horizontal scrolling management and the option to make a new spreadsheet document. Now we are adding new features and getting a stable version of the application. We will upload new videos showing these new features.
Leave your comments on YouTube and here.
Greetings.